We are conscious that while the Auto Electric Attic Stairs is of fantastic design and build quality, it is an expensive product. Which is why we offer this basic version which is the same high quality product but without some of the nonessential parts, so you can save a little money.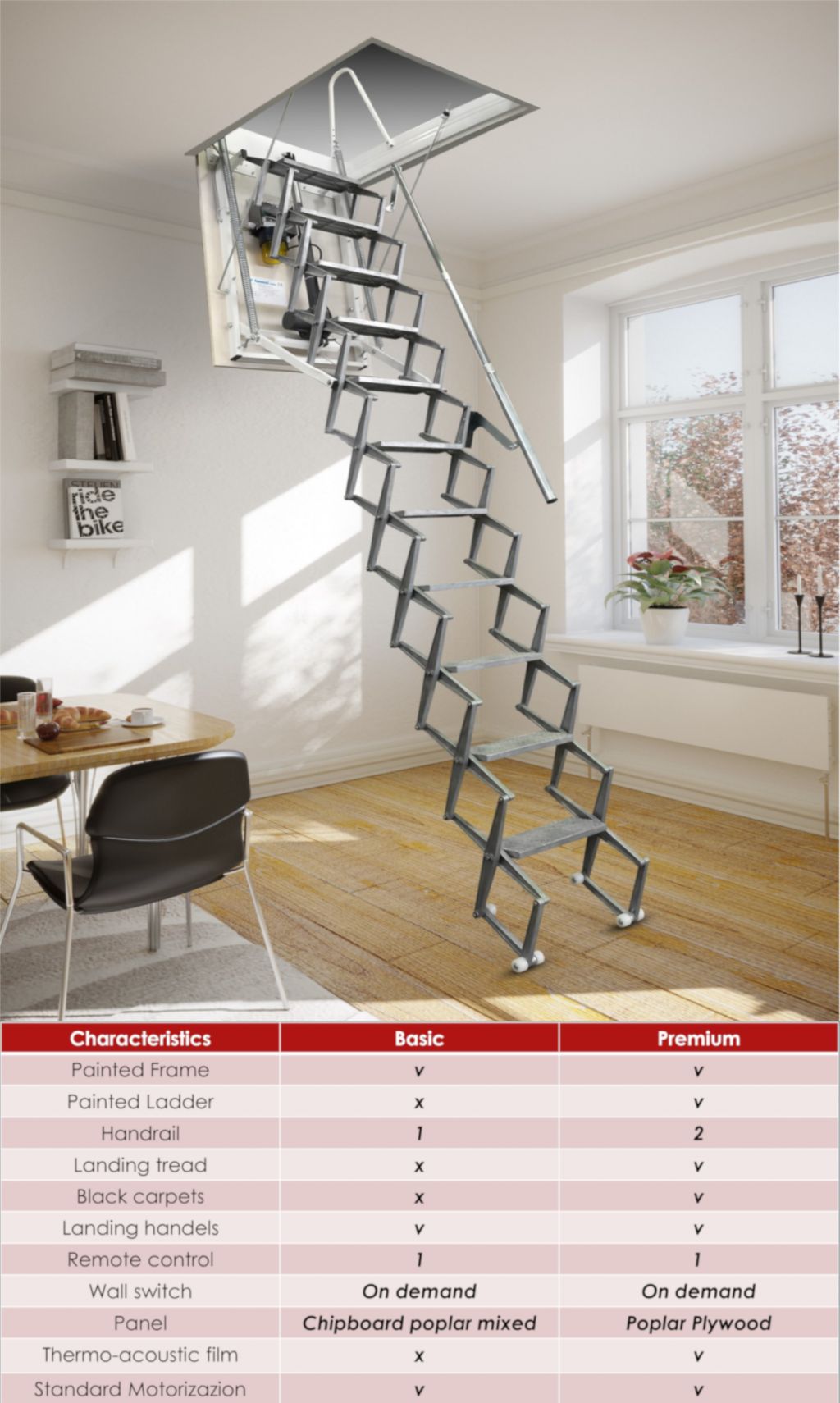 This Electric Attic Stairs is powered by the same premium quality FAAC motor as the elegant version, the difference being that the ladder has a bare metal finish, no carpet on the steps, no insulation on the trapdoor and only one handrail. It operates in the same way as the premium version, you simple press and hold one button and the ladder will open and close entirely on its own.
As this product is part of our customer range, a deposit and lead time apply (please request further details).
REMOTE CONTROLLED
BOTH DOOR & LADDER ARE FULLY AUTOMATIC
SAME HIGH QUALITY FAAC MOTOR AS PREMIUM VERSION
SINGLE HANDRAIL
OPENING SIZES – From 900 x 600 to 1300 x 700 MILLIMETRES
MAXIMUM FLOOR TO CEILING HEIGHT – 3.25 METERS
From 
€2195
SUPPLIED & FITTED