For safety, we also offer an attic guard rail to surround the opening from above in the attic.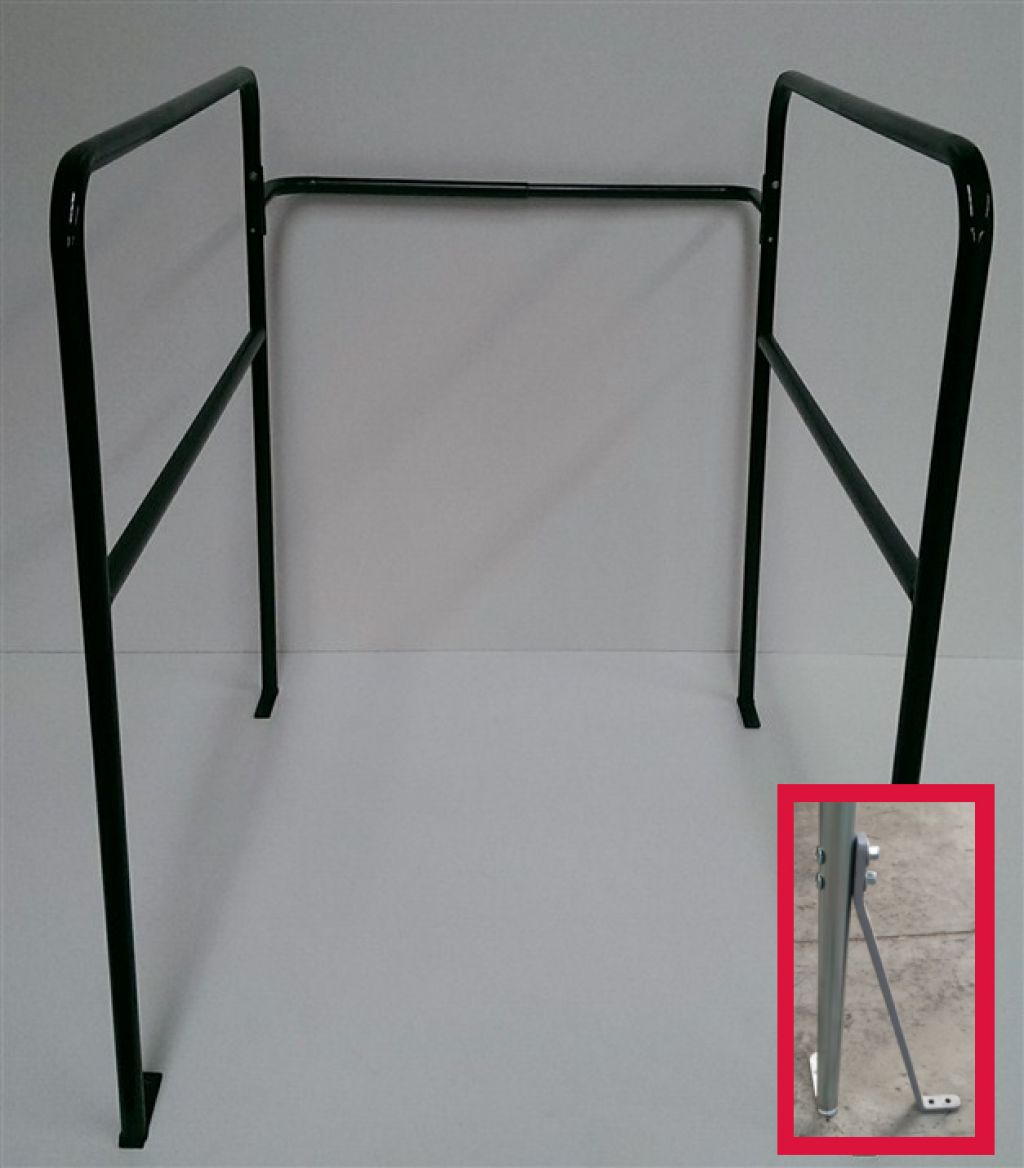 This is an extremely sturdy rail which offers great protection against a possible fall from the attic. The rail is constructed by welding steel tubing together, it is mounted by fixing the attached brackets to the ceiling joists or to attic flooring. For extra strength and sturdiness we add an additional bracket on each side. The additional strength allows the railing to also be used as a grab rail to aid you when you about to climb onto the ladder from above or when you reach the upper steps when you are climbing up the ladder into the attic. These safety rails are now finished in a black paint.
Pricing is based on the attic guard rail being installed while we are also installing an attic stairs and/or attic flooring for you, if you would like us to install the guard rail on its own, the price may be increased.
STURDY SAFETY RAIL
SUITABLE FOR OPENINGS UP TO 750 MILLIMETRES WIDE
STEEL CONSTRUCTION
€225
SUPPLIED & FITTED